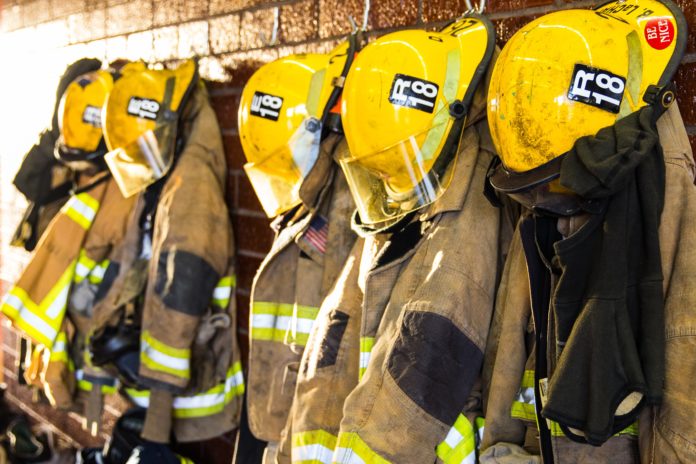 In the last few years, various scientific studies have shown how different psychedelic substances such as LSD, MDMA and magic mushrooms may help treat mental health conditions. This credible and extensive research has only propelled these drugs further into the mainstream.
For many years now, these substances had been labeled as destructive and dangerous. However, science is now demonstrating how they hold great potential and could be used as alternative treatments for various ailments, such as PTSD, anxiety and depression, in the near future. It should be noted, however, that this only applies when they are administered in the correct medical setting.
A rescue member and retired firefighter from Vancouver, Eric Bjarnason can attest to this. Bjarnason stated that one psychedelic in particular, iboga, had saved his life.
He explained that after a harrowing rescue mission on Mount Logan in southwestern Yukon that ended with having his fingers amputated because of frostbite, he had turned to alcohol to drown his sorrow. He explained that depression had then set in, which led him to drink even more.
It was years later before Bjarnason heard about iboga, a powerful mind-altering psychedelic grown in Africa that could assist him in treating his addiction. Hopeful, Bjarnason travelled to Costa Rica where he ingested the drug during a ceremony under Mark Howard, an experienced practitioner.
Howard explains that iboga is a medicine that possesses physical abilities that assist an individual get rid of toxins in their body. The medicine, Howard continues, has the ability to clean up an individual's spirit as well, by offering them the opportunity to look deeper into their self.
While iboga clinical trials have not yet begun, other psychedelics such as psilocybin mushrooms are being extensively studied globally, the results showing remarkable potential.
Several studies have been published by different research centers, including Johns Hopkins, showing how psilocybin, the psychedelic compound found in psilocybin mushrooms, can help treat mental health conditions such as depression.
Despite most psychedelics being illegal to prescribe in Canada, Bjarnason professed that iboga for him had been a game changer. He explained that the psychedelic made an individual have a real conversation with themselves, which opened up the doors of one's perception. Bjarnason added that he didn't get better at once, stating that the iboga showed him how to cure himself. He explained that after the therapy, the long journey had shown him how to be a better person.
However, iboga is no different from other drugs when it comes to risks. If administered without proper medical supervision, the drug is fatal.
Many companies are doing what they can to develop products and therapies for the growing psychedelics market. For instance, Cybin Inc. (NEO: CYBN) (OTC: CLXPF) has an inhalation device, which is in the preclinical stage of testing.
NOTE TO INVESTORS: The latest news and updates relating to Cybin Inc. (NEO: CYBN) (OTC: CLXPF) are available in the company's newsroom at https://ibn.fm/CYBN
About PsychedelicNewsWire
PsychedelicNewsWire (PNW) is a specialized content distribution company that (1) aggregates and distributes news and information on the latest developments in all aspects and advances of psychedelics and their use, (2) creates PsychedelicNewsBreaks designed to quickly update investors on important industry news, (3) leverages a team of expert editors to enhance press releases for maximum impact, (4) assists companies with the management and optimization of social media across a range of platforms, and (5) delivers unparalleled corporate communication solutions. PNW stays abreast of the latest information and has established a reputation as the go to source for coverage of psychedelics, therapeutics and emerging market opportunities. Our team of seasoned journalists has a proven track record of helping both public and private companies gain traction with a wide audience of investors, consumers, media outlets and the general public by leveraging our expansive dissemination network of more than 5,000 key syndication outlets. PNW is committed to delivering improved visibility and brand recognition to companies operating in the emerging markets of psychedelics.
To receive instant SMS alerts, text "Groovy" to 21000 (U.S. Mobile Phones Only)
For more information please visit https://www.PsychedelicNewsWire.com
Please see full terms of use and disclaimers on the PsychedelicNewsWire website applicable to all content provided by PNW, wherever published or re-published: https://www.PsychedelicNewsWire.com/Disclaimer
Do you have questions or are you interested in working with PNW? Ask our Editor
PsychedelicNewsWire (PNW)
San Francisco, California
www.PsychedelicNewsWire.com
415.949.5050 Office
[email protected]
PsychedelicNewsWire is part of the InvestorBrandNetwork.
The post Former Vancouver Firefighter Declares Psychedelic Drug Saved His Life appeared first on PsychedelicNewsWire (PNW).