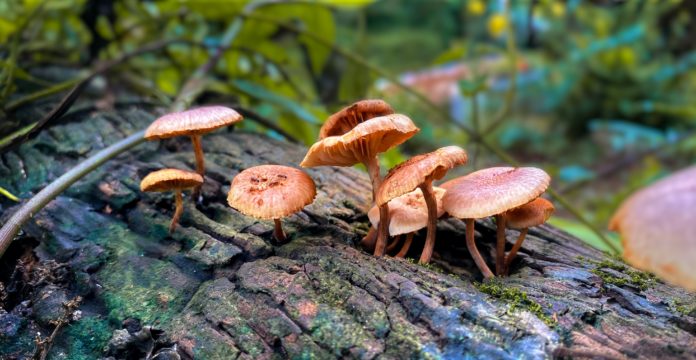 Psychedelics have been in the spotlight for quite a while now and may be here to stay, given the immense therapeutic potential various psychedelic substances have demonstrated. For instance, psilocybin mushrooms have been used in therapeutic settings to help deal with various psychiatric disorders such as anxiety or addiction; the state of Oregon as gone so far as to legalize its medicinal use.
In addition to this, MDMA phase 3 trials are currently being conducted, with many predicting that there could be an FDA-approved MDMA prescription treatment by the year 2023. Researchers are studying MDMA and its efficacy in the treatment of post-traumatic stress disorder.
It should be noted, however, that individuals who have epilepsy, bipolar type II or I, schizophrenia, psychosis or paranoid should not indulge in any psychedelic substances or partake in their consumption. This also applies to individuals with liver disease, hypertension and heart issues as well as people who have issues with substance abuse.
The revolution of psychedelics has begun, with many feeling hopeful regarding the future of psychedelic science. While no one is encouraged to participate or indulge in psychedelics recreationally, acquiring knowledge about how they may improve mental health without you having to consume them will do you no harm. Here's how you can still benefit from these substances without consuming them directly.
Psychedelic-assisted therapy may improve overall societal mental health
While the West does not view mental health as a public issue, particular medicinal traditions in other parts of the world have a practice that allows a medicine healer to take a medicine on behalf of another individual. This indirect healing has been observed in various Native American communities and in some African traditions. The shamans of the Shipibo tribe of Amazon have been known to drink ayahuasca, a hallucinogen, on behalf of burdened members of their communities.
Various estimates show that MDMA-assisted therapy will save hundreds of millions of dollarsfor decades to come for institutions such as the U.S. Veterans Affairs Department. Mental health issues such as depression, addiction and PTSD have been known to cause unemployment and increase suicide rates. Therefore, bettering the society's mental health may in turn improve other aspects of society and benefiting members of society as well.
Psychedelics have developed the science of mental health
Before the 1950s, SSRI antidepressants did not exist. It was the discovery of LSD and its potential that prompted advancements in the field of neurochemistry that resulted in their development.
Currently, roughly 33% of individuals suffering from depression don't respond to SSRIs. This is where ketamine comes in. Ketamine is a medication found to be effective in treating depression. The drug works by growing an individual's synapses and strengthening their brain neurons. Close friends and family who may be living with depression may have their symptoms alleviated through ketamine therapy, which provides immense relief to caregivers, thus providing a benefit to both the individuals dealing with depression as well as their loved ones and caregivers.
Ketamine isn't the only psychedelics-based therapy being studied for potential treatment use. In fact, Cybin Inc. (NEO: CYBN) (OTC: CLXPF) has a number of therapeutic products under development. One notable product is PY001, a psilocybin sublingual film undergoing clinical trials for its efficacy as an alternative to psilocybin pills.
NOTE TO INVESTORS: The latest news and updates relating to Cybin Inc. (NEO: CYBN) (OTC: CLXPF) are available in the company's newsroom at https://ibn.fm/CYBN
About PsychedelicNewsWire
PsychedelicNewsWire (PNW) is a specialized content distribution company that (1) aggregates and distributes news and information on the latest developments in all aspects and advances of psychedelics and their use, (2) creates PsychedelicNewsBreaks designed to quickly update investors on important industry news, (3) leverages a team of expert editors to enhance press releases for maximum impact, (4) assists companies with the management and optimization of social media across a range of platforms, and (5) delivers unparalleled corporate communication solutions. PNW stays abreast of the latest information and has established a reputation as the go to source for coverage of psychedelics, therapeutics and emerging market opportunities. Our team of seasoned journalists has a proven track record of helping both public and private companies gain traction with a wide audience of investors, consumers, media outlets and the general public by leveraging our expansive dissemination network of more than 5,000 key syndication outlets. PNW is committed to delivering improved visibility and brand recognition to companies operating in the emerging markets of psychedelics.
To receive instant SMS alerts, text "Groovy" to 21000 (U.S. Mobile Phones Only)
For more information please visit https://www.PsychedelicNewsWire.com
Please see full terms of use and disclaimers on the PsychedelicNewsWire website applicable to all content provided by PNW, wherever published or re-published: https://www.PsychedelicNewsWire.com/Disclaimer
Do you have questions or are you interested in working with PNW? Ask our Editor
PsychedelicNewsWire (PNW)
San Francisco, California
www.PsychedelicNewsWire.com
415.949.5050 Office
[email protected]
PsychedelicNewsWire is part of the InvestorBrandNetwork.
The post You Don't Have to Take Psychedelics to Benefit from Them — Here's How appeared first on PsychedelicNewsWire (PNW).